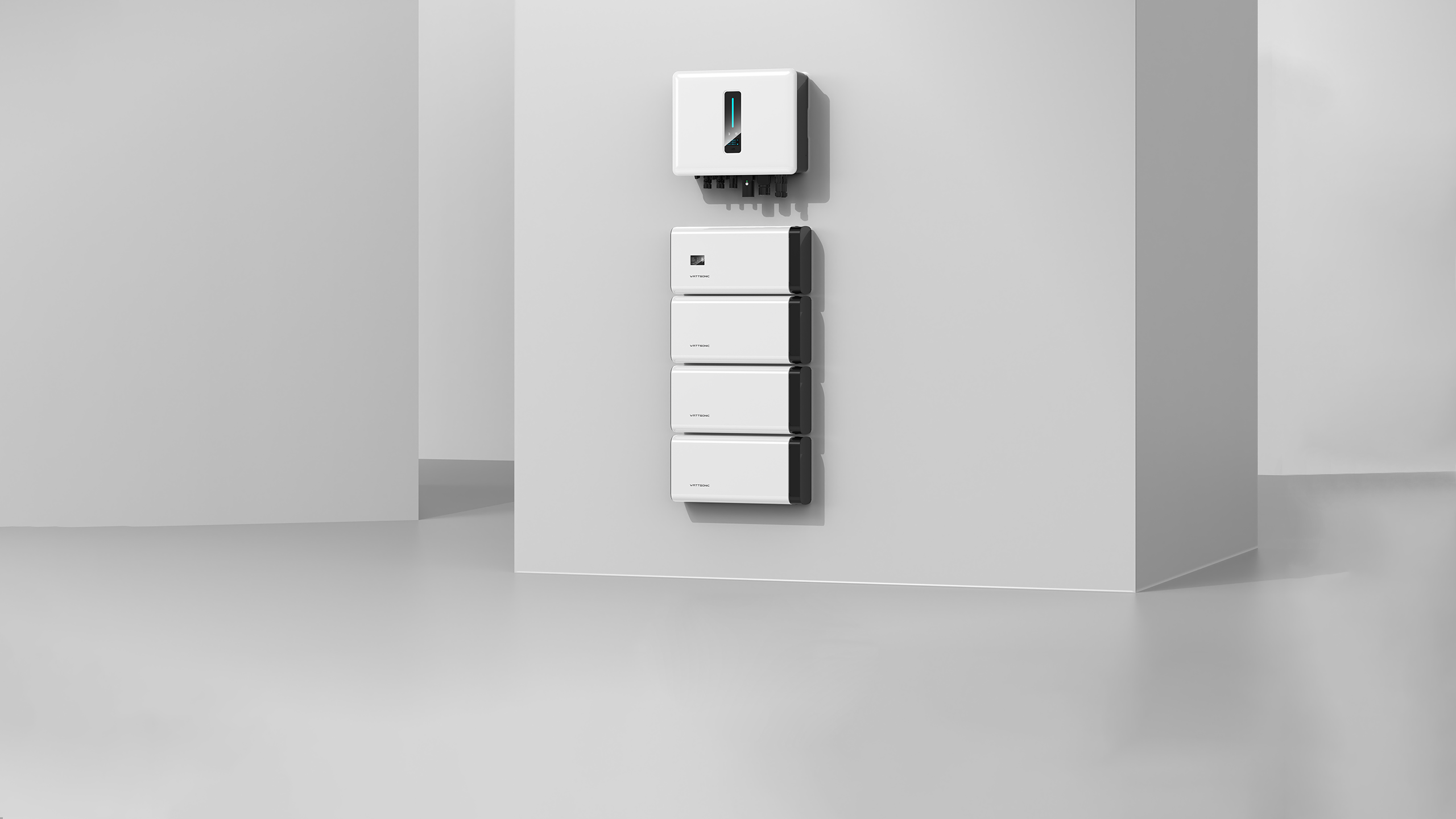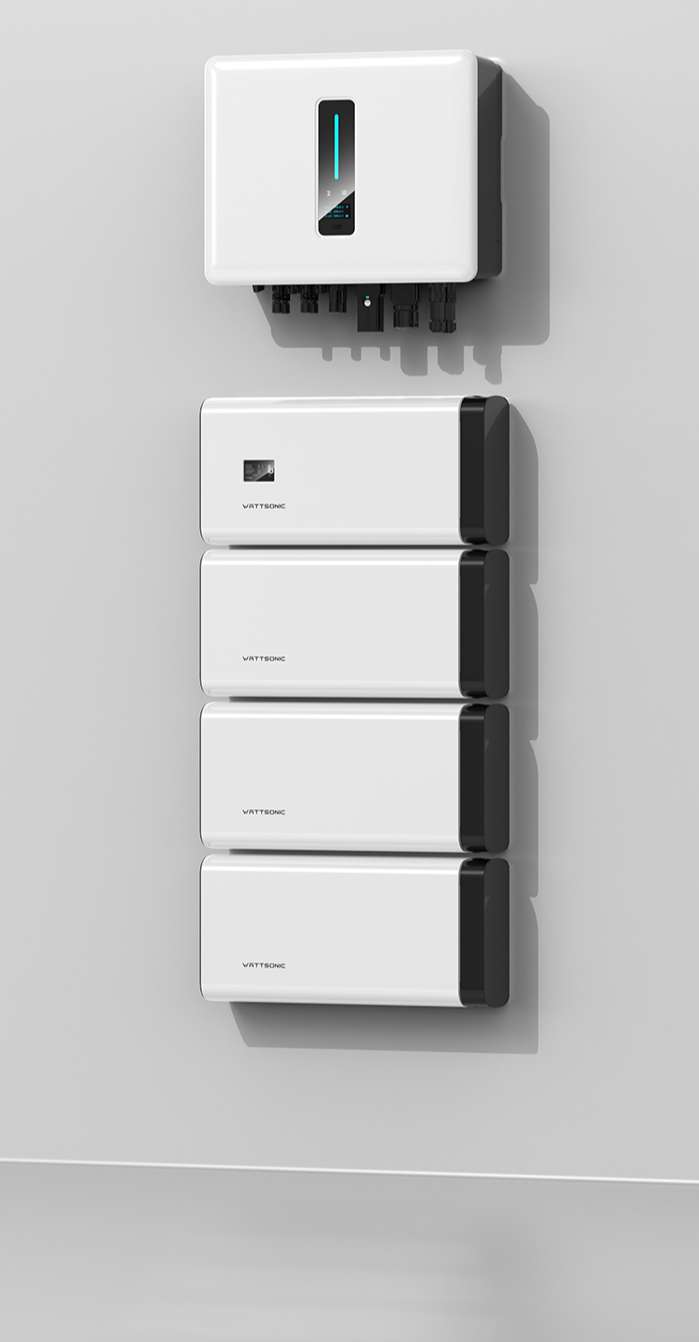 Confidence comes from giant energy.
Thanks to innovative battery modular designing and wide range battery voltage input on hybrid inverter, Wattsonic residential three phase hybrid AIO ESS can configure from 6kW up to maximum 20kW with superior flexibility to each projects demand. With intelligent AIO kit, installation difficulty is minimized too.
Within the compact appearance, wattsonic residential three phase hybrid series includes smart inverter, BMS and customizable energy storage batteries pack. You can easily find the suitable assemble while we have 6kW-20kW optional. Under the reliable control of the inverter, the whole system can work well without any disturb or work as you custom mode.
A full system under the compact shield

Three Phase Hybrid Inverter

The Wattsonic hybrid inverter can output the direct current(DC) from the rooftop solar PV array into alternating current(AC), so your home or business loading can use it directly.

The Master BMS can monitor the state of the whole battery system in real time, and keep communication with inverter to adjust charge/discharge and protection strategy dynamically according to the real-time battery running state.

Wattsonic high voltage battery modules are integrated with slave BMS, keep sensoring the voltage and temperature of each individual cells, and balancing the cells during charge and discharge.

AIO Kit

Plug and Play
Power+Com.+Earthing together
All in one
plug and play
With packed connecters and cables, Wattsonic prepared all essential products and accessories you may require. No extra preparation works you need to do.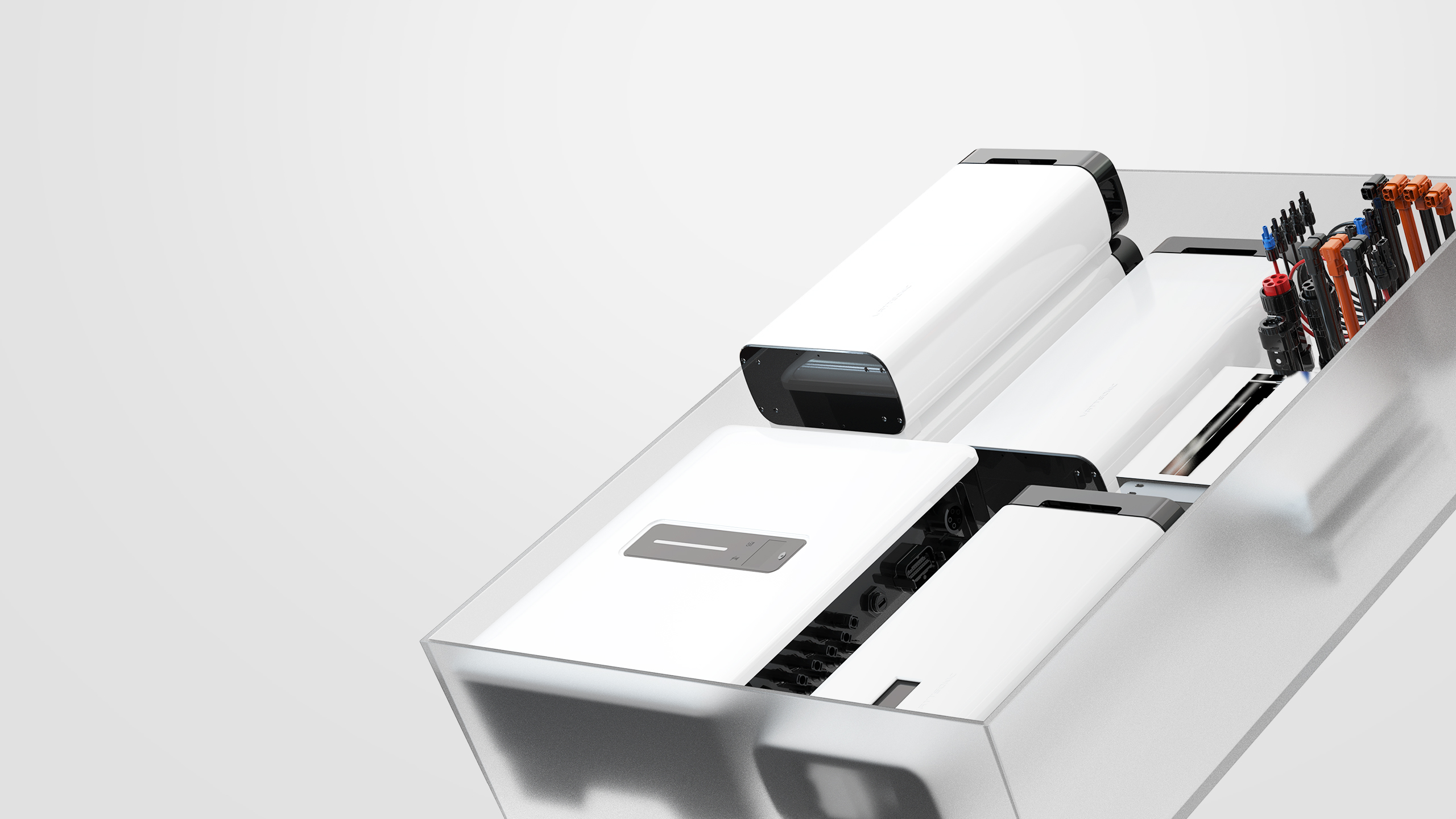 Three Phase Hybrid Inverter
Together, declare your energy independence
Integrated with the intelligent control system, Wattsonic three phase hybrid inverter can achieve more powerful functions in all aspects. Both on & off-grid ports can be paralleled to support bigger loading.
Great Reliability
Up to 110% unbalanced load
Up to 125% AC output overloading
Max.200% backup output overloading @60s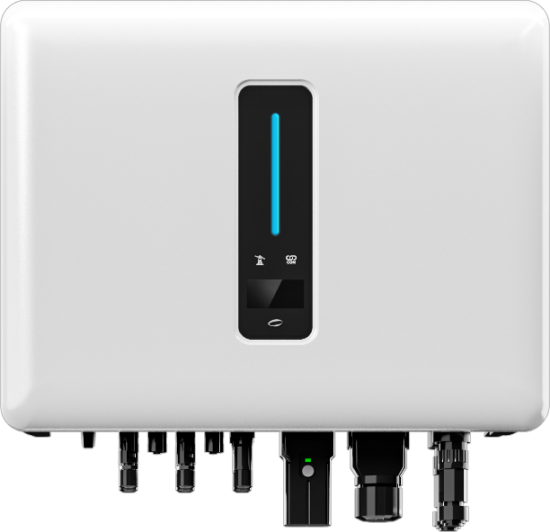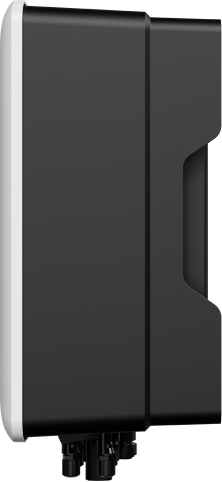 Easy WIFI configuration via App

Integrated diecasting technology for body design

Easy data check via both OLED display and App

Advanced heat dissipation design
Asymmetric output for both on/off-grid loading under zero injection
Wattsonic three phase hybrid inverter allow you to operate high power loads like water heater or other loads with solar power only, grid power only, or combined solar and grid. Unlike a normal grid-tied solar inverter, it can provide AC power during utility power outages.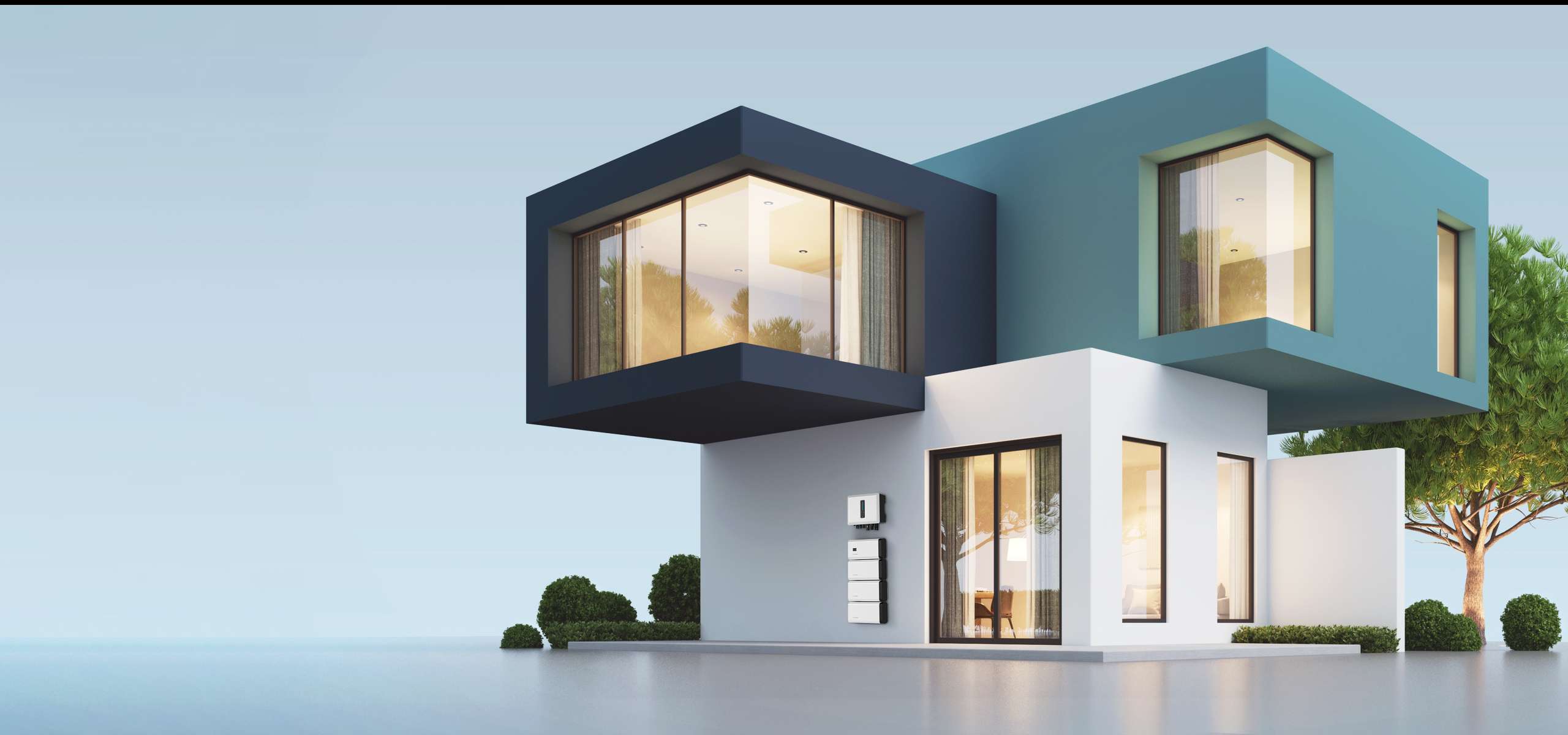 Say goodbye to
power outage
UPS level emergency grid power back-up
Li-HV Master BMS

A realiable manager of batteies

The BMS will continuously monitoring and providing battery protection. With the synergy of BMS, the batteries will obtain a better performance and longer life-time. Also, Wattsonic Li-HV master BMS plays a key role on estimating and reporting the battery status. Open interface for external control and management makes it easier for you to customize your system's running modes.

Li-HV Battery

A secure energy reservoir

Integrated with slave BMS, Wattsonic Li-HV battery will keep sensoring battery status and balancing during charge and discharge.

10 years

10,000 cycles

1C/1C

continual charge and discharge
Integrated smart EMS support various power applications
Multiple customizable running modes

General Mode

Peak Load Shifting

UPS Mode

Economic Mode

Off-grid Mode
In this working mode, when the power from the PV array is sufficient, PV power will supply the loads, battery, and grid in the order of loads first, battery second, and grid last.

(You can set the power to the grid to 0W when the local grid doesn't allow inverter power to feed to the grid).When the PV power is insufficient, the battery will discharge to supply loads, and the grid will join in if the battery is not enough to supply loads.

Set the maximum power Pmax (kVA) contracted with the grid.

When the load consumption is less than the Pmax, the PV will charge the battery first, and the grid supplies the load. When the battery is full, PV will supply the load together with the grid, but the battery doesn't.

When the load consumption exceeds the Pmax, the inverter will take power from the battery and PV to supply power to the load to compensate for the power that exceeds the Pmax.*To realize the "Peak load Shifting" function, the load power that exceeded Pmax has to be within the inverter max output power, otherwise, the inverter will only output the max power which allowed.

In this working mode, the inverter will use the power from PV or grid to charge the battery until it is fully charged, and as long as the grid is there, the battery won't discharge.

When the grid fails, power from PV and battery will supply loads connected on the back-up side (UPS).

In this working mode, you can set charge/dis­charge power and time in the App, inverter will use the power from PV or grid (whether to use can be set in the App) to charge the battery in the predetermined period.Inverter will use power from PV and battery to supply loads in the predetermined period and the insufficient part will be supplied by the grid.

In the purely off-grid mode, power from PV will supply the back-up loads first and then charge the battery if there's surplus power.When the power from PV isn't enough, the battery will discharge to supply back-up loads together with PV.
Wall mouted or stackable,
easily installation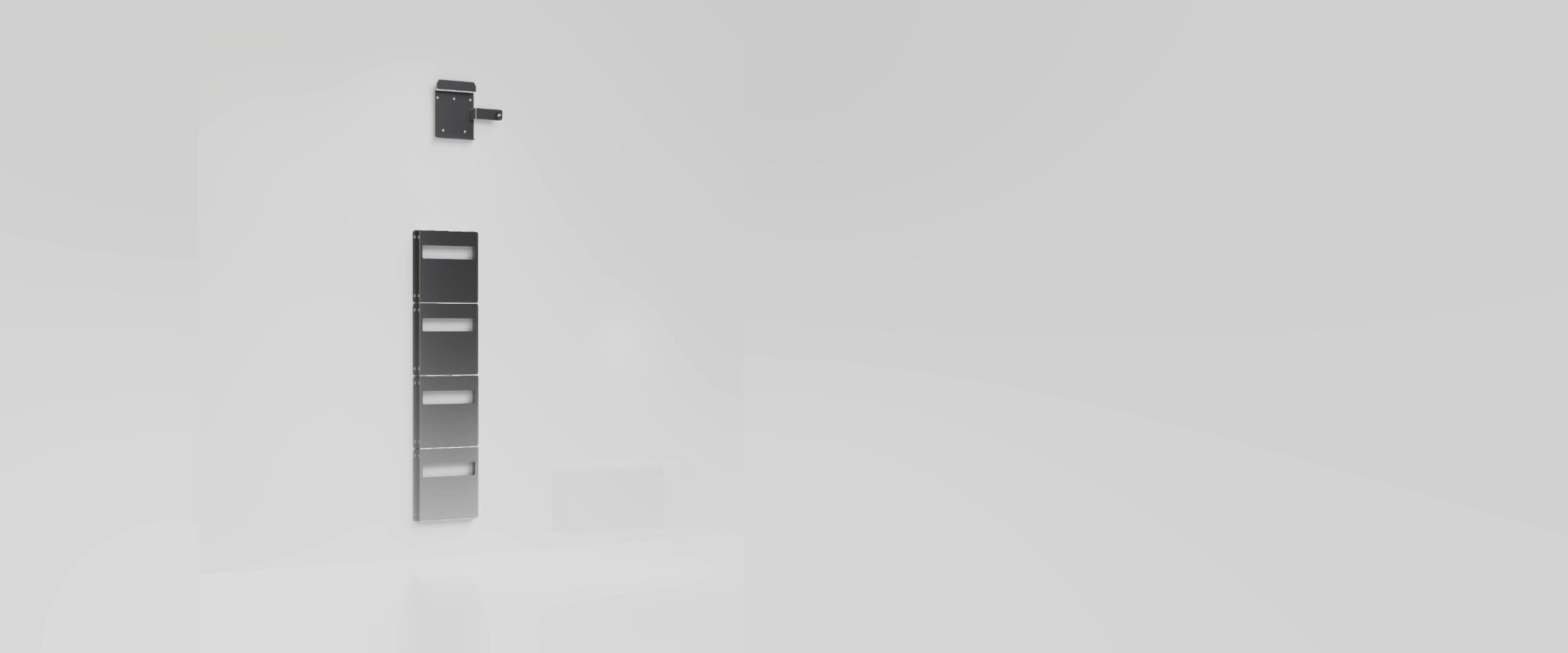 Smart product, smart choise
With remote monitoring, commissioning and service support, you can monitor it anytime& anywhere. Both inverter and BMS supports firmware update remotely. System whole life running data cloud storage ensures you can review all data as you want.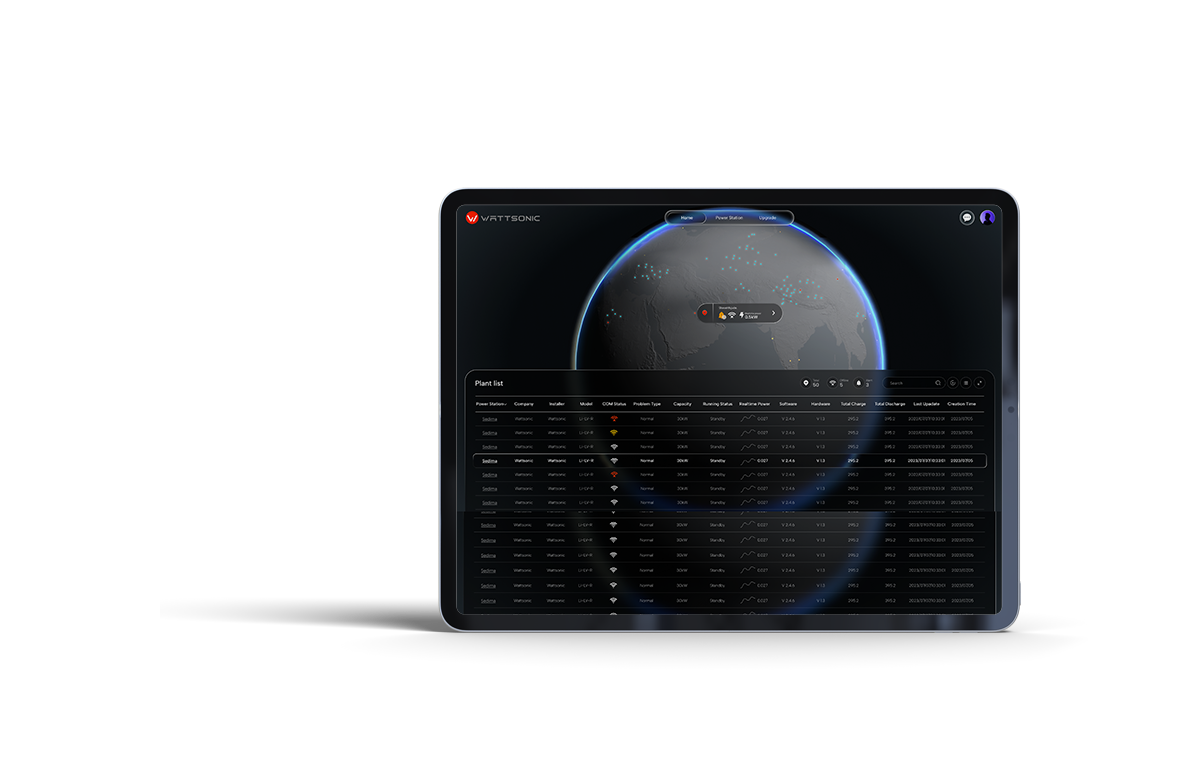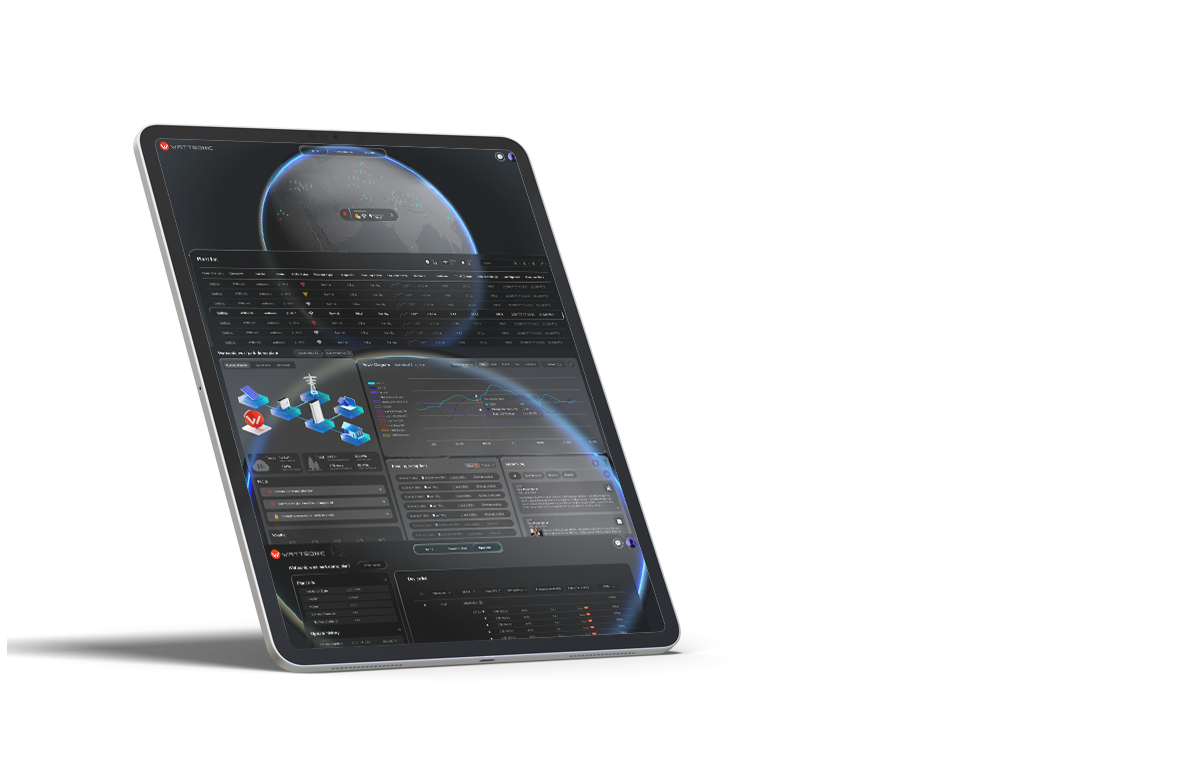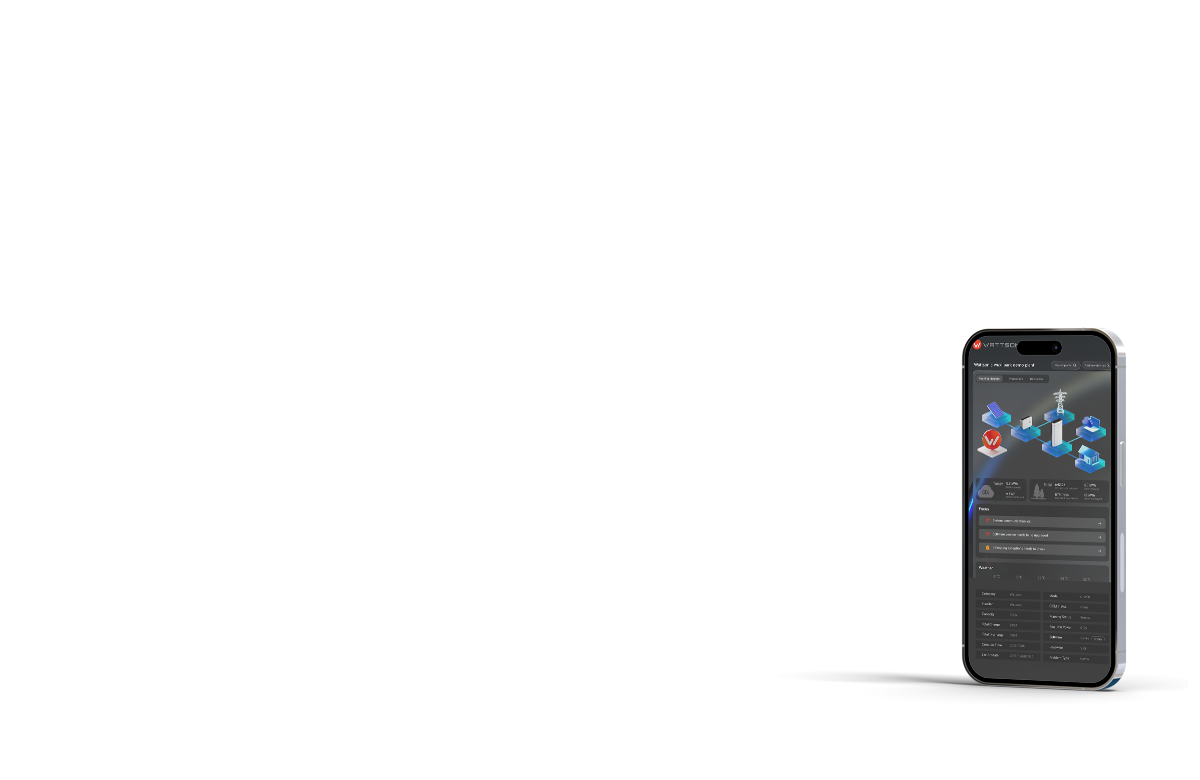 All essential data here
| | | | | | | |
| --- | --- | --- | --- | --- | --- | --- |
| Number of 2.3 kWh Battery Modules | 3 | 4 | 5 | 6 | 7 | 8 |
| Battery Capacity | 230V/6.9kWh | 307V/9.2kWh | 384V/11.5kWh | 460V/13.8kWh | 537V/16.1kWh | 614V/18.4kWh |
| | | | | | | |
| --- | --- | --- | --- | --- | --- | --- |
| Number of 3.84 kWh Battery Modules | 3 | 4 | 5 | 6 | 7 | 8 |
| Battery Capacity | 230V/11.5kWh | 307V/15.3kWh | 384V/19.2kWh | 460V/23.0kWh | 537V/26.8kWh | 614V/30.7kWh |
| | |
| --- | --- |
| Inverter Max. DC Input Power [kW] | 9.0-30.0 |
| Number of MPP Trackers of Inverter | 2 |
| Rated Output Power to Grid [kW] | 6.0-20 |
Number of 2.3 kWh Battery Modules

Number of 3.84 kWh Battery Modules

Inverter Max. DC Input Power [kW]

Number of MPP Trackers of Inverter

Rated Output Power to Grid [kW]
Frequently asked questions
There is a large power fluctuation on battery charge/discharge.

Check the following items:

1.Check if there is a fluctuation on load power;

2.Check if there is a fluctuation on PV power on Wattsonic Portal.If everything is ok but the problem persists, please contact Wattsonic local technical service center.

SOC changed after restart the system.

When restarting the system, SOC only depends on the battery voltage. After a whole charging and discharging process, SOC will be accurate.

Please go to the download center of Wattsonic official website to download the relevant type of Online user manual. If you can't download, please contact Wattsonic technical local service center.

Some accessories are missing.

If there are any missing accessories during installation, please check the accessory list to check the missing parts and contact your dealer or Wattsonic local technical service center.

The inverter doesn't work or the screen has no display.

Please check if there is DC power from PV panels, and make sure the inverter itself or external DC switch is on. If it is the first installation, please check if the "+" and "-" of DC terminals are connected inversely.
Get in touch
Wattsonic headoffice
Newsletter
Get latest trends and Wattsonic news.