The best gets better
A green transition in the future begins now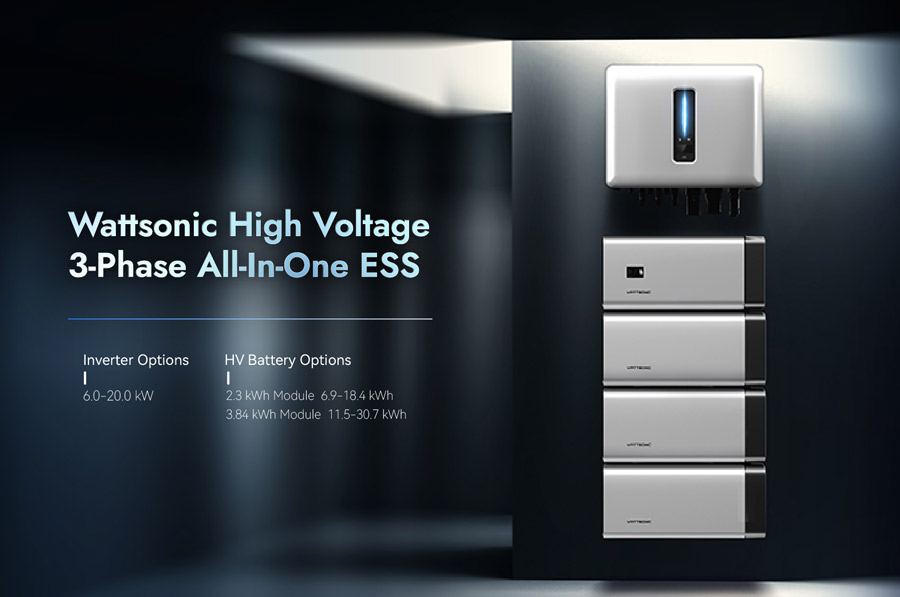 With superior flexibility to fit each project's demand, Wattsonic residential three-phase hybrid AIO ESS can be configured from 6 kW up to a maximum of 20 kW. The package includes an intelligent inverter, a BMS, and a customizable energy storage battery pack. Under the trusted management of the inverter, the entire system can operate without any disturbance or in your custom mode. Power from sustainable resources is right at your fingertips.
Unburdened by complex procedures.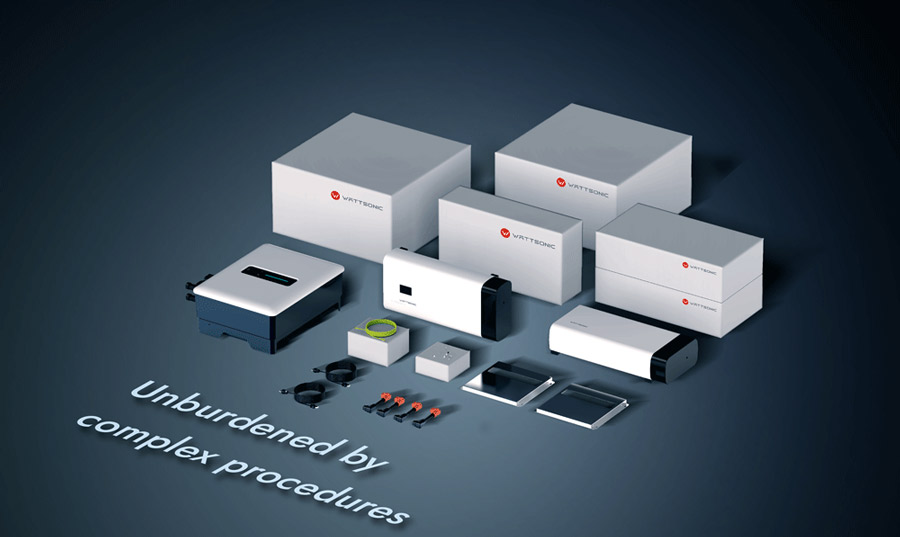 1. Easy to install even for one person
a. All in one, plug and play
b. Power + Com. + Earthing together
c. Wall-mounted or stackable design for easy one-person installation
2. Packed all needed for you
With packed connectors and cables, Wattsonic prepares all essential products and accessories you may require. No additional preparation is needed.
Intelligent service.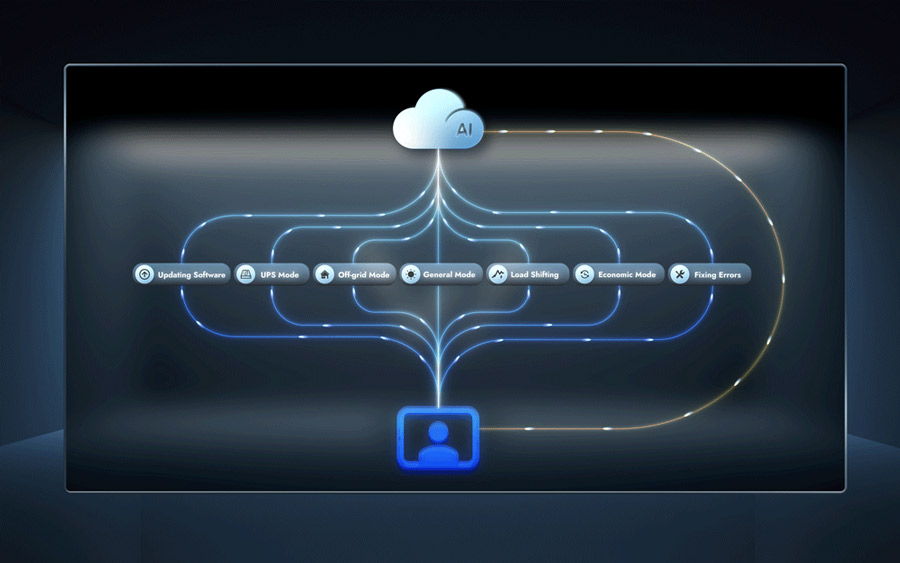 Various built-in operating modes are offered to address your unique needs: maximum PV self-consumption, purely off-grid, UPS power mode, etc.
The OLED display and APP allow you to monitor and control quickly. You can switch from general to other power modes with one click through the app. Remotely updating software and fixing errors is also optional, anytime and anywhere.
Cloud-based AI algorithms will continuously analyze the data provided to develop a more precise and automatic consumption pattern for your home according to your habits.
Superior performance.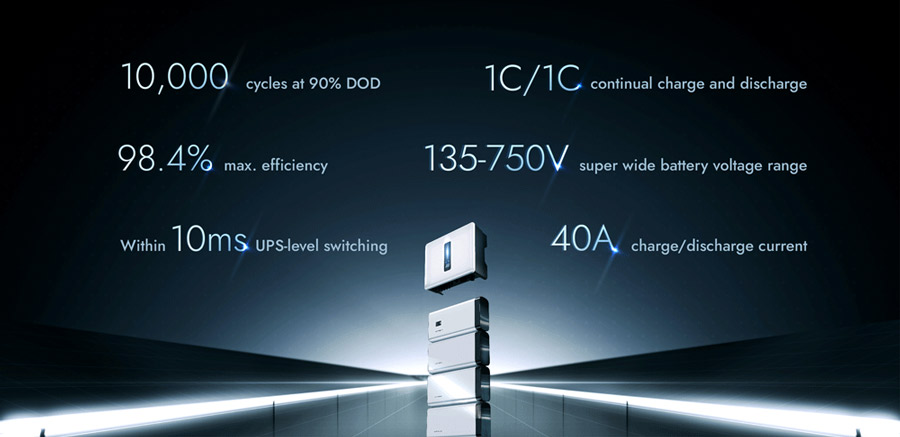 The integration of functional modules in hybrid AIO ESS facilitates module coordination. It also delivers specific advantages for parallel systems. Both on&off-grid ports can be paralleled to support more extensive loading. Specifically, the whole system was safety tested and certified by Dekra/TUV Germany.
Get in touch
Wattsonic headoffice
Newsletter
Get latest trends and Wattsonic news.